We become what we behold. We shape our tools and then our tools shape us.
--Marshall McLuhan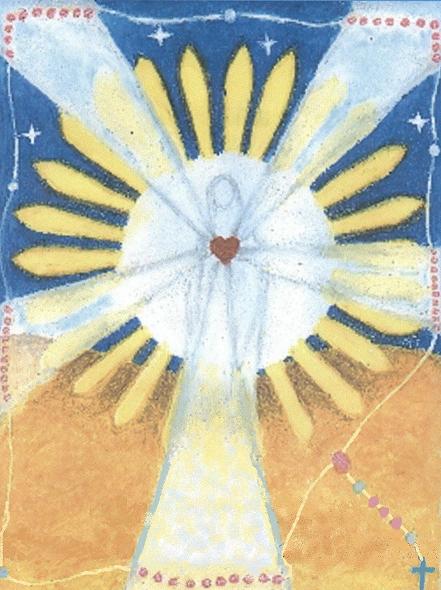 REAL kids and Los Alamos scientists in 1985

Reference Man at Los Alamos Hospital


TNA Morphs into LLNL Opposition





Art at its most significant is a Distant Early Warning System that can always be relied on to tell the old culture what is beginning to happen to it.
--Marshall McLuhan


























JANUARY, 2017; Utah USA
Protecting People's Health via Sane Activities on Earth
By Marcus Pegasus Collonge


Sundance Film Fest 2017 was 10 days of fun and provocative art concurrent with the 66th anniversary of the beginning of the Nevada National Security Site (NNSS), an entity known for bombing Utahns and Nevadans in the process of proving the destructive value of nuclear weapons. I was in Utah, listening to stories about what we can do to promote social justice on earth.

In a museum in Park City, UT Amy Goodman spoke about some recent history of journalism and politics and movements for justice and peace. Regarding the US Presidential Office she said, "There's a force more powerful than the most powerful Office on Earth, and that is people power." A few days ago, here in Park City, the former Minister of Health from Rwanda, Agnes Binagwaho said in regards to the film she's in about Partners in Health, "In even the worst people there's a flame of good we need to revitalize." That spoke to me because the film Bending The Arc was about health care in Haiti, Peru & Rwanda and depicted both noble and villainous folks doing what they do, and one particular notorious person who occupied the Office of US President who surprised everyone by committing $15Billion (14 years ago) to HIV prevention programs. That money was a tremendously effective boost to overall healthcare in many poor countries. That moment in history was a few weeks after Rachel Corrie was crushed by the bulldozer while trying to protect a Palestinian home from demolition. (Perhaps it was her first intercessory act as a Saint?)

Also this week in Park City, I heard Winona LaDuke say, "The Creator gave me a great life, and the predator mentality opposes the Creator's Way." As an economist by training, she was speaking of the predatory economy where the levels of consumption promote policies and plans to take things from the people who have the remaining gas, oil and uranium left in their homelands. Of course she'd prefer to be making goat cheese at home, riding horses and growing rice, but the predator economy is keeping many of us busy these days.

Towards the end of the Sundance Film Festival I went to Salt Lake City for a few hours to attend an event in honor of the downwinders of Utah. A great pianist with an Imam, Rabbi, UU Reverend and downwinder put together an excellent interfaith prayer service that reminded me of NDE's tradition of focusing our energy for humanity's sake while honoring victims of the nuclear weapons cycle. That was on the eve of Downwinders Day, a good way to begin the new era of work for nuclear weapons abolition. Locally, here in Utah, we remember (in grief and in love for the watershed and the humans) what began in Nevada 66 years ago this week. January 27th is the date of the opening of the NNSS. Another summary of our current situation came from Heather Rae's voice at Sundance wedged in between Al Gore and Dr. Suzuki, regarding climate change and social justice.

There's plenty of work to do in this new era: shutting down Los Alamos and Livermore Labs, cleaning up the toxic wastes they started, and educating the public on the reasons why this nuclear abolition work is essential to our way of being human—our DNA code tells us to protect our own species, and our spiritual code tells us to love all life, including the work of nonviolence for the planet.

One way several dozen people in at least four nations will be continuing this work is by prayer and fasting this coming Summer--the 72nd Anniversary of the nuclear bombing of New Mexico with the Trinity test. I will be fasting 72 hours for the 72 years, but most folks i know in this international group will be fasting longer than 3 days--at least Hiroshima Day to Nagasaki Day. Fr. Emmanuel Charles McCarthy usually fasts 40 days (July 1st to August 9th). Join us in the prayerful power that is the source by which healing and nonviolence bring justice to the world!